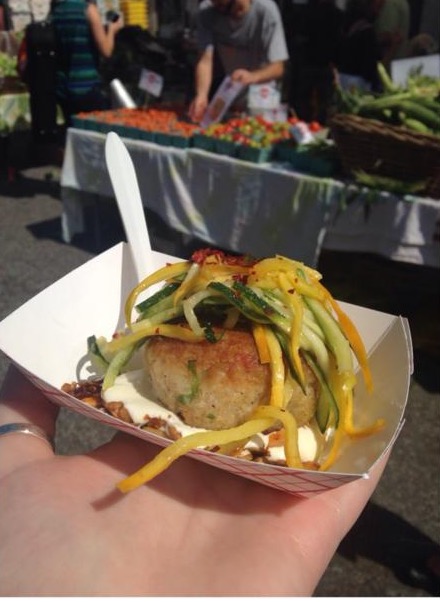 I grew up in a small town in western Pennsylvania so moving to DC was a bit of a transition. When I first moved to the city, I thought it was basically a city filled with monuments, government buildings and a ridiculous amount of tourists. I've now been in the city for a little over two years and I can happily say that DC is so much more than that. One of my favorite things is stumbling upon places that remind me of the friendly small town I grew up in.
I've come to love Sunday mornings. One of my favorite things to do is walk to the Dupont Circle Farmers Market. The market takes over part of Dupont Circle and is filled with fresh pastries, beautiful flowers, delicious tacos from Chaia, and an abundance of produce. The market has a friendly community feeling and I enjoy visiting the same older gentleman each week for a dozen of eggs, and the same two guys for the best yogurt and mozzarella I've ever tasted. I also enjoy finding new produce like the mango peaches I found last week, which were delicious!
The Dupont Circle Farmers Market is located outside of the Dupont Circle metro station. You can visit every Sunday from 8:30 am – 1:30 pm (April through December 2015).